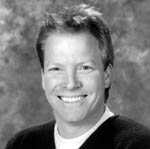 John Manulis' diverse career as a producer and director of film, television and theater, and an entrepreneur and digital pioneer, has been infused with a potent social/political consciousness. Sought after as a project leader who can bridge stakeholders of disparate sectors, experience and psychology, Manulis specializes in strategies and projects that use storytelling,  technology, and strategic partnerships to encourage a healthier, more just and productive world.
Manulis is currently a principal of Forward Fortune and co-founder and CEO of ScreenSpaces, a technology platform that brings the power of curated social publishing to companies and organizations of all sizes.  As Senior Executive Producer for Handshake Partners, Manulis recently provided strategic and creative supervision for the concept, branding, launch and rollout of Caterpillar Foundation's Together.Stronger. initiative to end extreme poverty.  He consults regularly with non-profits and NGO's on strategy, messaging/marketing and efficacy; was recognized by the Los Angeles Board of Supervisors as one of the "2012 Leaders To Watch"; and, together with his wife Liz Heller, was honored with the 2010 Founder's Award from the nationally acclaimed Liberty Hill Foundation.
Drawn to stories that can serve as "change leaders" for our society, Manulis has been noted for creating a body of work that integrates social and political themes within popular entertainment. His career as a creator, producer, or executive producer includes THE BASKETBALL DIARIES (drug addiction), SWING KIDS (fascism and rebellion), AMERICAN IDOL GIVES BACK, documentary segments (poverty), HBO's DAYBREAK (AIDS, individual freedom and bi‑racial relationships), CBS's 38-share INTIMATE STRANGERS (the Vietnam conflict), TORTILLA SOUP (positive Latino role models), FOXFIRE (female empowerment), ARCTIC TALE (climate change), double-Independent Spirit Award nominee CHARLOTTE SOMETIMES (Asian-American twentysomethings), THE L.A. RIOT SPECTACULAR (racial justice), V.I. WARSHAWSKI, BELIEVE IN ME (female empowerment), HBO's BLIND SIDE (white privilege), CBS's acclaimed series "Comedy Zone" and Off-Broadway's "The Umbilical Brothers' THWAK" and "Three Ways Home" (at-risk youth).
As co-founder and CEO of Visionbox Media Group and Visionbox Pictures, Manulis helped pioneer the use of digital technology for the production, post-production and distribution of motion pictures; spearheading a company that co-produced and/or post-produced over 20 films, including THE COOLER, starring William H. Macy, Maria Bello and Alex Baldwin; THE ILLUSIONIST, directed by Neil Burger for Yari Film Group; NEVER DIE ALONE, starring DMX; Harry Shearer's TEDDY BEARS' PICNIC; and THE INVISIBLES (Sundance '99 and Laemmle's Independent Series 2001). Additionally, Visionbox provided post–supervision and/or producer representation services for films including THE PAINTED VEIL, directed by John Curran for Yari Film Group/Warner Independent; DUMA, directed by Caroll Ballard for Gaylord Films/Warner Bros.; THE MATADOR, directed by Richard Shepard for Yari Film Group/Weinstein Co.; SWIMMERS (Sundance 2005); AURORA BOREALIS (Tribeca Film Festival '05), starring Donald Sutherland, Josh Jackson and Juliette Lewis; ILLUSION, starring Kirk Douglas; DOPAMINE (Sundance 2003); WHAT I WANT MY WORDS TO DO TO YOU (Sundance 2003); Golden Reel nominee THE SKIN WE'RE IN for National Geographic; and, THE WOODS, directed by Lucky McKee for United Artists.
As the Head of Filmed Entertainment for Samuel Goldwyn Films, one of the industry's most prestigious independent distributors, Manulis supervised the production or acquisition of such films as THE MADNESS OF KING GEORGE, MASTER AND COMMANDER, THE PREACHER'S WIFE, LOLITA, THE CHAMBERMAID ON THE TITANIC, NAPOLEON (the all-animal adventure), AMERICAN BUFFALO, ANGELS AND INSECTS, I SHOT ANDY WARHOL, WELCOME TO WOOP WOOP, BENT, THE KING OF MASKS and BIG NIGHT.
In the area of live events, Manulis served as Executive Producer, Events and Lead Advance for Barack Obama's 2008 Campaign For Change in Colorado, and has lent his talents to conceiving and producing events ranging from the short filmmaking competition for Microsoft's global Imagine Cup in both Brazil (2004) and Japan (2005), to the Liberty Hill Foundation's annual 800+-person Upton Sinclair Award dinner (2003, 2004, 2005), and the Directors Guild of America's memorial tribute to the life of director John Frankenheimer, which he co-directed with Gary Sinise
Manulis serves on the board of directors of the Liberty Hill Foundation and is a member of the Academy of Motion Picture Arts and Sciences, the Writers Guild of America, East, and the Producers Guild of America. Past board memberships include the Getty House Foundation, The Digital Coast Roundtable (for which he chaired the committee working with Los Angeles Mayor Villaraigoso's office to develop policy initiatives supporting the long-term health of the entertainment business in Los Angeles.)
Manulis began his career casting and directing theater in New York, primarily at Off Broadway's renowned Circle Repertory Company, later sequeing into producing television and film. He received an A.B. degree from Harvard College.